Oran High School


Class of 1969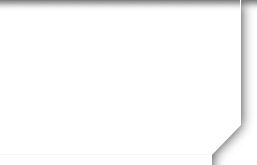 Harlan G. Sadler, Class of 69 Sponsor
Profile Updated:
May 26, 2010 | | |
| --- | --- |
| Residing In: | Chaffee, MO USA |
| | |
| --- | --- |
| Spouse/Partner: | Charlotte D. Sadler |
| | |
| --- | --- |
| Occupation: | Inc Tax Preparation, Tax Resolution, bookkeeping |
Children:
Steven S. Sadler, B.D. 9-29-1966
Brian K. Sadler, B.D. 3-31-1970
Yes! Attending Reunion
Comments:
A Masters Degree (M.A.T.) was received in 1973 and then an additional 32 graduate hours was earned in the science area.

I Continued Teaching Chemistry, Physics and Biology and doing professional photography until 1991. I Retired from public school teaching in May 1991 and quit doing photography in Dec.1991. At that time I became licensed to sell mutual funds, annuities and variable annuities, life and health insurance, and variable life insurance and variable annuities.

I learned to prepare tax returns in my High School Senior year "Senior Math" class and prepared my first tax return in 1956. It was my mother's 1955 tax return. I continued preparing tax returns through the years for a few friends and began preparing tax returns professional in 1992 for tax year 1991. My practice has grown substantially since then.

Had triple by-pass surgery Sept 26, 2002. Therefore, I let my security license expire in Sept 2004.

God sent me back to teaching Chemistry and Physics at Eagle Ridge Christian School in Aug. 2004. My teaching experience there was just as exciting and fun as my three years at Oran High School. Your class and my classes at Eagle Ridge were the best classes that I have had! In March 2008, God told me that I should retire again, at the end of that school year. At Graduation, in May 2008, the school presented me with the following: 1. a plaque honoring my 34 years of teaching, 2. a "Certificate of Registry" in which a star was named after me, 3. a proclamation made by the Missouri State Senate, and 4. named a new Math and Science scholarship after Mr. Paul G. Guard (a GREAT friend of mine and fellow math teacher) and I. This was done during the graduation exercises and it was a total surprise to me! I was very teary eyed!

I did not know why God told me to retire in May, 2008, but when God speaks you better do what he tells you and not ask questions! My wife retired from her Home Day Care Business, Dec. 19, 2008, after almost 27 years. The name of her business was "Charlotte's Baby Barn". It was named by our oldest son Steven. Now I know why God told me to retire from teaching. Our income tax preparation business grew so much, this year, that we would not have been able to handle it if I was still teaching or Charlotte still had the day care. I plan to continue preparing income taxes, doing bookkeeping and selling insurance as long as I am physically and mentally capable. It is very rewarding and fun. I am using IRS and State tax laws against them by legally preventing my client's from paying one cent more taxes than the law requires and receiving the maximum refund! It can't get much better than that! During tax season, my wife and I work 12 plus hours per day. I am beginning to reach the point that about 7 to 8 o'clock in the evening I am ready to sit down and rest. I am now having trouble working 14 to 16 hours per day. I don't understand that, since I am only 71, soon be, 72 years old!

In May 2010, we began a NEW business named "Tax Resolution of Missouri" with the State of Missouri being our terrirtory. The purpose of this business is to help people get out of "HOT" water with IRS. Many people have an IRS tax liability that is so large, some are as much as several hundred thousand dollars, they can't pay it. Therefore, we try to help them get the tax liability reduced to an amount that they can afford. This is a fun business! We get to travel the State of Missouri in our Motor Home, see the very interesting sites in the State, find and help people reduce their IRS tax liability and and deduct ALL of the expenses associated with this! MAN, THIS IS FUN!

My wife and I celebrated our 46th wedding anniversary on Dec. 22, 2008. She was extremely surprised with an evening meal at Bristol's Seafood Restaurant in St. Louis. The hostess was given her anniversary gifts and the waitress brought it out to her on a silver platter covered with a fine dining napkin. The gifts,wrapped in Christmas red paper with a ribbon tied in a bow, were interspersed in the folded red napkin. It was a great and very exciting evening. Our marriage has survived 47 years because God has always been the center of our lives. God has seen us through "thick and thin". He has always been there and has immensely blessed us and continues to Bless us daily! The second way to assure a very successful marriage is that you men to learn to say "YES DEAR" as soon as or before you get married!

It was truly a pleasure teaching you Guys and Girls, I have a lot of fond memories of you. Your class was a GREAT CLASS! It was GREAT spending the day with you on June 13, 2009!

Of course the greatest fun that anyone can have is to serve GOD to the fullest! I was a deacon in the Chaffee General Baptist Church for 17 years. GOD IS GREAT! GOD IS LOVE! He loves each of you! Remember, if you need a miracle in your life, ask God! ALL Miracles come from GOD!

I would love to see as many of my students, at one time, as could be packed in either the Eagle Ridge Christian School or the Oran School Gym!
School Story:
Bill Holmes, do you remember making a paddle for me. It was "christened by Bill Holmes". I still have it.

One day we were off from school and Rodney LeGrand came by our house. I had been printing pictures for the yearbook. He asked to see them, still wet, in the fixer tray. I told him he would have to see them in the yearbook. He begged to see them, telling me that he would not tell anyone that he had seen them. But to no avail, he saw them for the first time in the yearbook.

Robbie Williams was the shortest guy on the basketball team, but it did not make any difference. He could "out jump" many of the much taller players on the opposing team, and made numerous points.

These are only a few of the many memories that I have of you, the class of 1969. It would take much to long for me to write all of them and too long for you to read them!

I am signing off for now. I love all of you with all of my heart!

Harlan G. Sadler,
Proud Co-Sponsor of Class of '69 Have a wonderful birthday. Happy birthday, Delbert!

It makes me very happy to see you at each of the Promise Keepers meeting that I get to attend. Have a great BELATED birthday!

Harlan